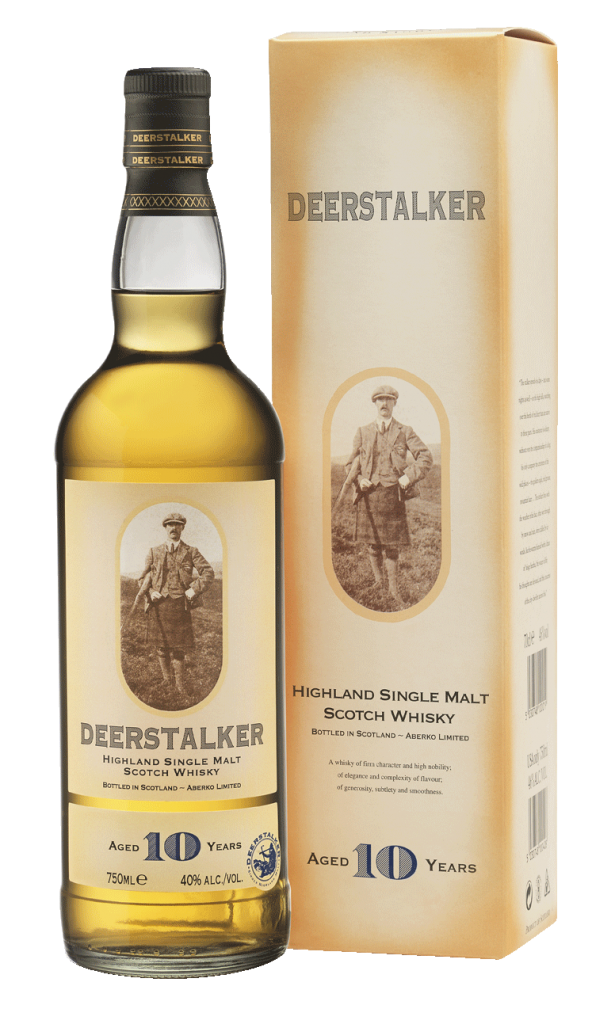 The Highland Single Malt  selected and bottled as  'Deerstalker 10 Year Old'  comes from from a distillery
that primarily sells its malt for blending rather than bottling in its own right.
Located close to the North East coast it is influenced by the sea air, giving it a smooth and sweet mouthfeel with
hints of spice on the finish.  Presented chill filtered at 40% abv.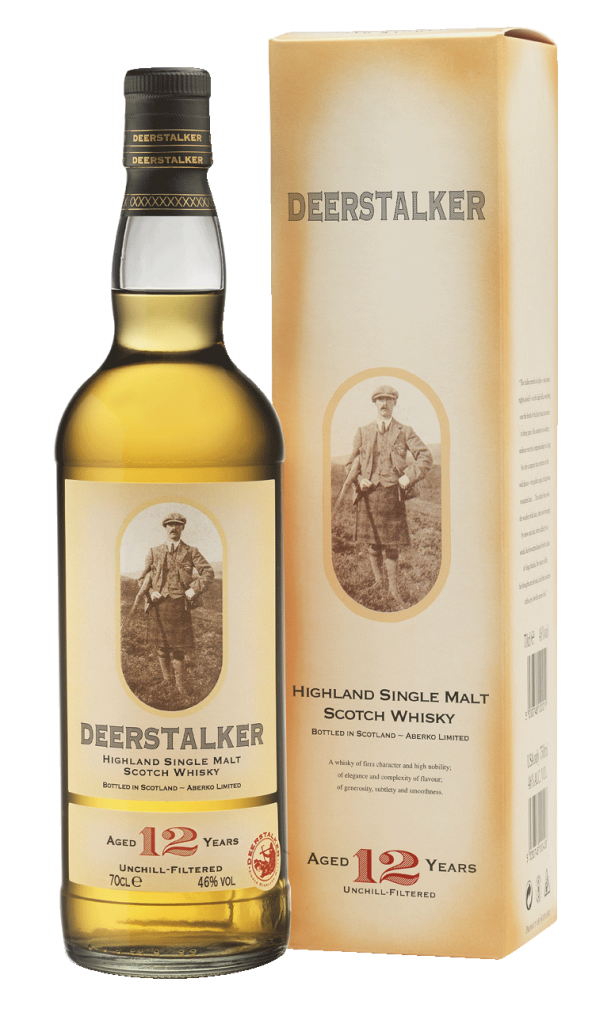 The 12 Year Old Deerstalker Highland Single Malt takes its malt from a distillery located in a beautiful
part of Speyside named the Haughs of Cromdale, site of a Jacobite  battle in 1690, and of numerous
illicit whisky stills prior to the era of licensing.
It is aromatic and clean with notes of fruit and soft peat. Presented unchill filtered at 46% abv.