Highland Edition
Blended Malts – until recently also referred to as 'pure malt' are a marriage of single malt whiskies.
The choice of single malts to comprise our blended malt was achieved under supervision of a master blender who selected malts from distilleries within the Highland region.
The malts were then returned to cask to age and mature together.
The result is a balanced whisky, identifiable as Highland in origin, with a balance and smoothness that makes it accessible to a wide cross section of whisky drinkers.
The packaging features antique green glass with the Deerstalker image prominent. The iconic deerstalker hat appears on our bottle with the stalkers tale.
Bottled 43% Abv. 70cl.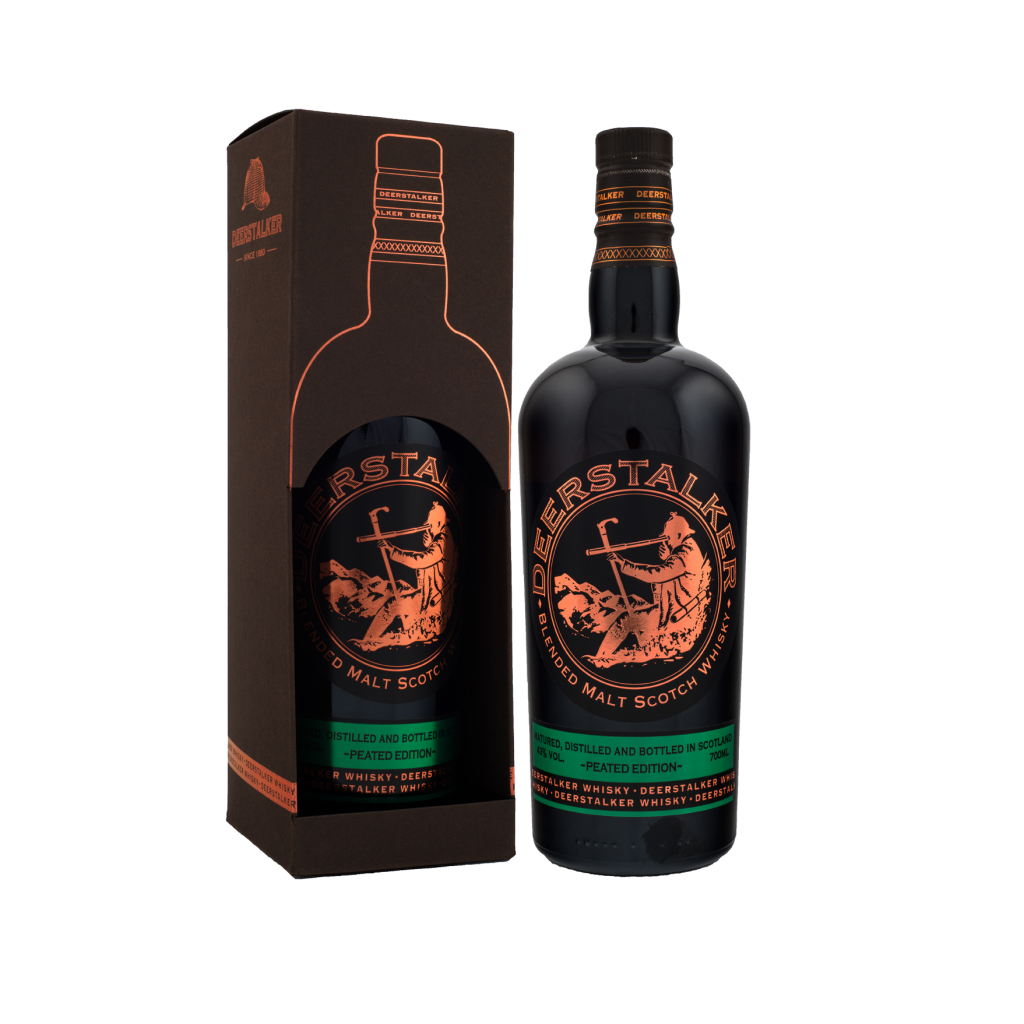 Peated Edition
Single malt whiskies taken from the Highlands and Islay. At different ages and  levels of peatiness.
Master distiller and blender John McDougall carefully selected a number of peated single malts.
His task to bring the best out of these whiskies in the creation of our first peated Deerstalker whisky.
Left to marry in Ardmore casks the level of PPM is 19 .
Approachable, fresh  fruits on the nose then moving into a richer peat but never overpowering.
As with all Deerstalker whiskies the Peated Edition is balanced and welcoming. Bottled 43%. 70cl