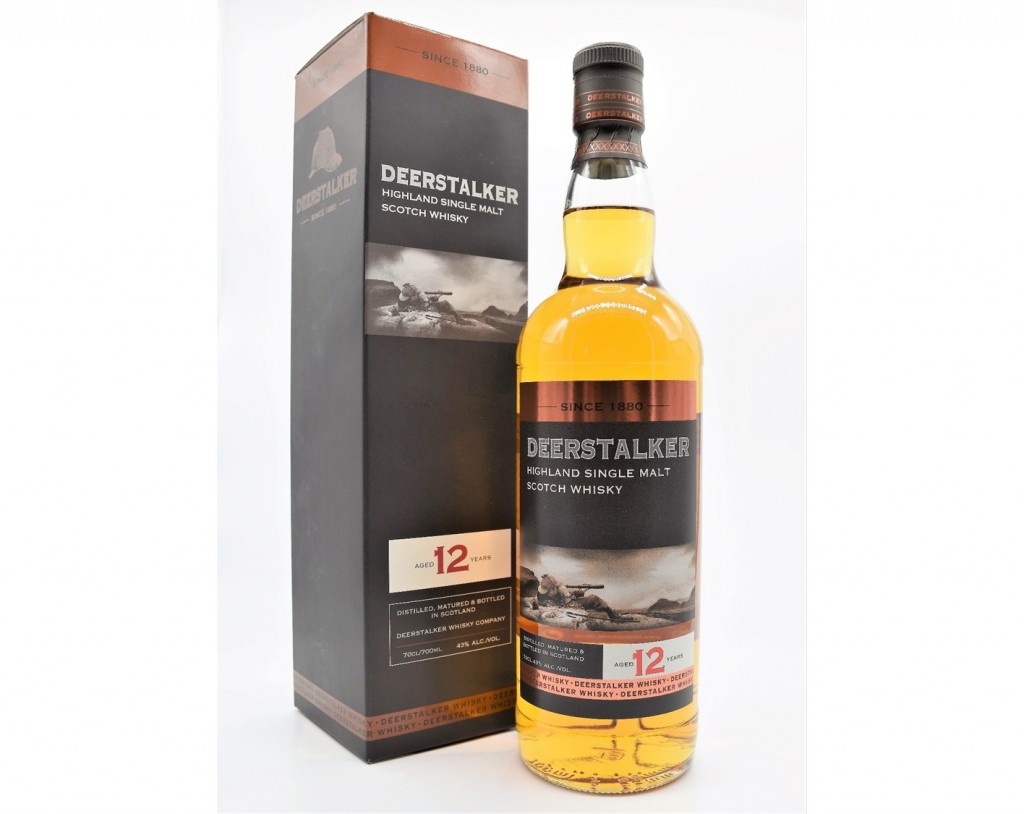 Our most popular whisky, the 12 Year Old Deerstalker Highland Single Malt takes its malt from a distillery located in a beautiful part of Speyside named the Haughs of Cromdale, site of a Jacobite  battle in 1690, and of numerous illicit whisky stills prior to the era of licensing.
It is a medium bodied, well rounded malt with with notes of fruit, spice and soft peat. We occasionally bottle sherry casks from this distillery under our 12 Year Old
The presentation features a modern day stalker looking across a glen with a spyglass and a crook by his side.